Dental Veneers in Turkey
Smile Design - Hollywood Smile - Full Veneers / Crowns
Zirconium is a nearly indestructible material, that why it lasts for a long time.
It is healthier and blends very well with your natural teeth.
These crowns / full veneers can be thinner and require minimal tooth preparation, which preserves the majority of your original tooth.
With a long history as a successful material in medical implants and artificial limbs, Zirconium is highly biocompatible with the human body.
The risk of allergy or rejection is therefore very low.
The zirconium material can give both natural and hollywood looks for those who are seeking it.
You can choose the shades and the shapes of your final teeths.
The smile design with Zirconium crowns will give you the smile you always wanted.
Zirconium Crowns / Full Veneers are a wise choice for any kind of full crown restoration.
As Venedik Dental Clinic, we recommend them due to their high resistance to fracture.
And in addition to their positive benefits, zirconia Crowns / Full Veneers are more affordable than any of the other crowns too.
Zirconia is in the category of metal-free crowns and has more natural and aesthetic appearance compared to metal-fused crowns.
The most considerable feature of Zirconium Crowns / Full Veneers is light transmittance.
In addition of its aesthetic look, Zirconium Crowns / Full Veneers are healthier to your gums and your oral hygiene, also the chances of getting gum disease are lower compared to metal based crowns.
Dental Crowns / Full Veneers can be made using the CAD CAM technology.
CAD stands for Computer Aided Designing and CAM stands for Computer Aided Manufacturing.
These technologies give you a precise fit and unmatchable look.
Mr. Charlie from UK had a wonderful Smile Makeover in only 4 days.
How are the Full Veneers / Crowns made?
Full Veneers/Crowns are not directly placed on the teeth.  The teeth are first prepared by shaving them a little from all sides (depending on the condition of the teeth).
Then an impression is taken of the tooth which is sent to the lab for making of the crowns.
Each crown is custom made according to the length of the original tooth.
If more than one tooth requires covering, it may take longer and may even require temporary teeth for a short while.
When the new crows are returned to the clinic, they will be cemented to the teeth.
This whole treatment may take 2-3 visits to your dentist in 1 week.
Happy Patients (Testimonials)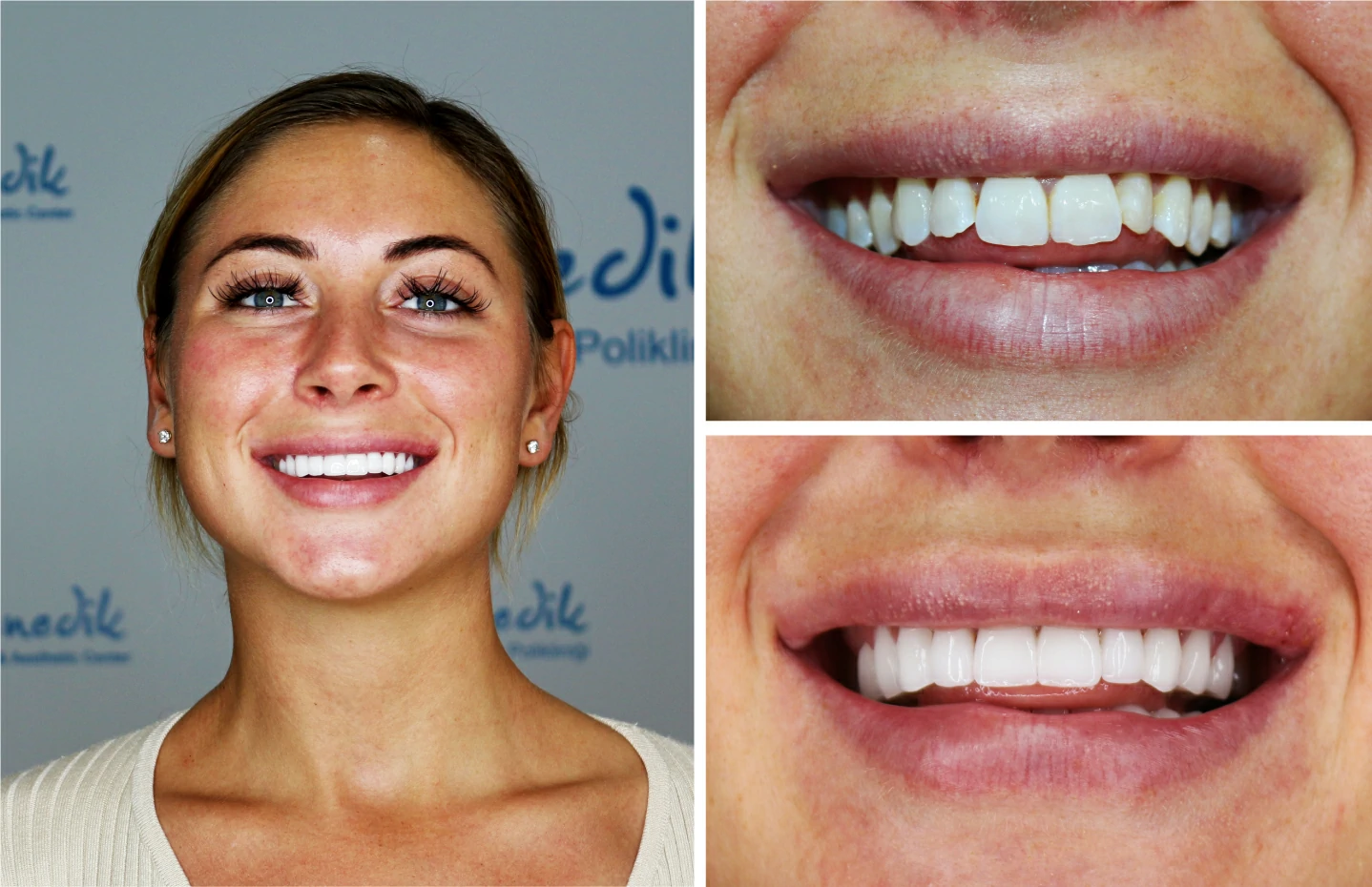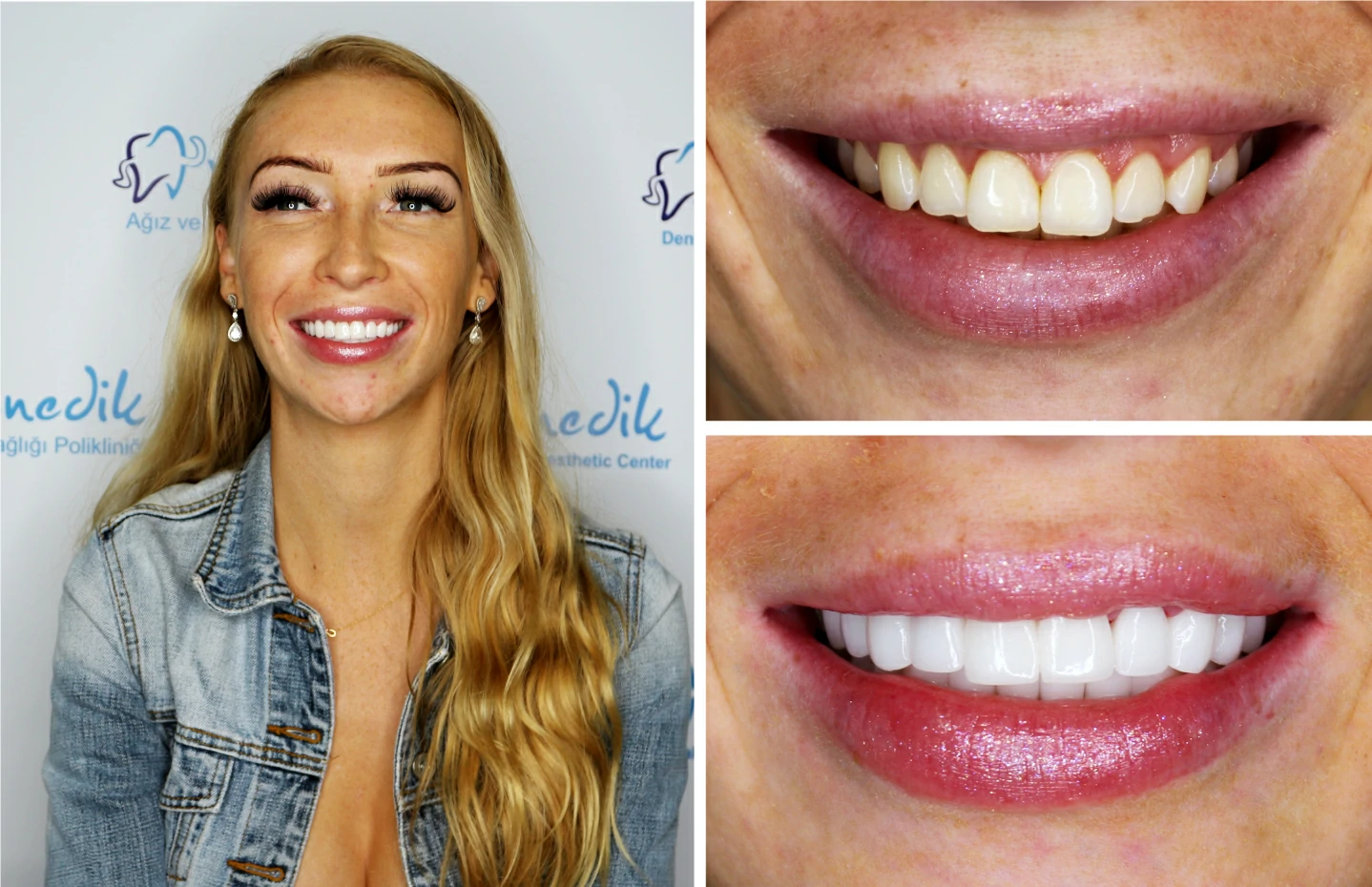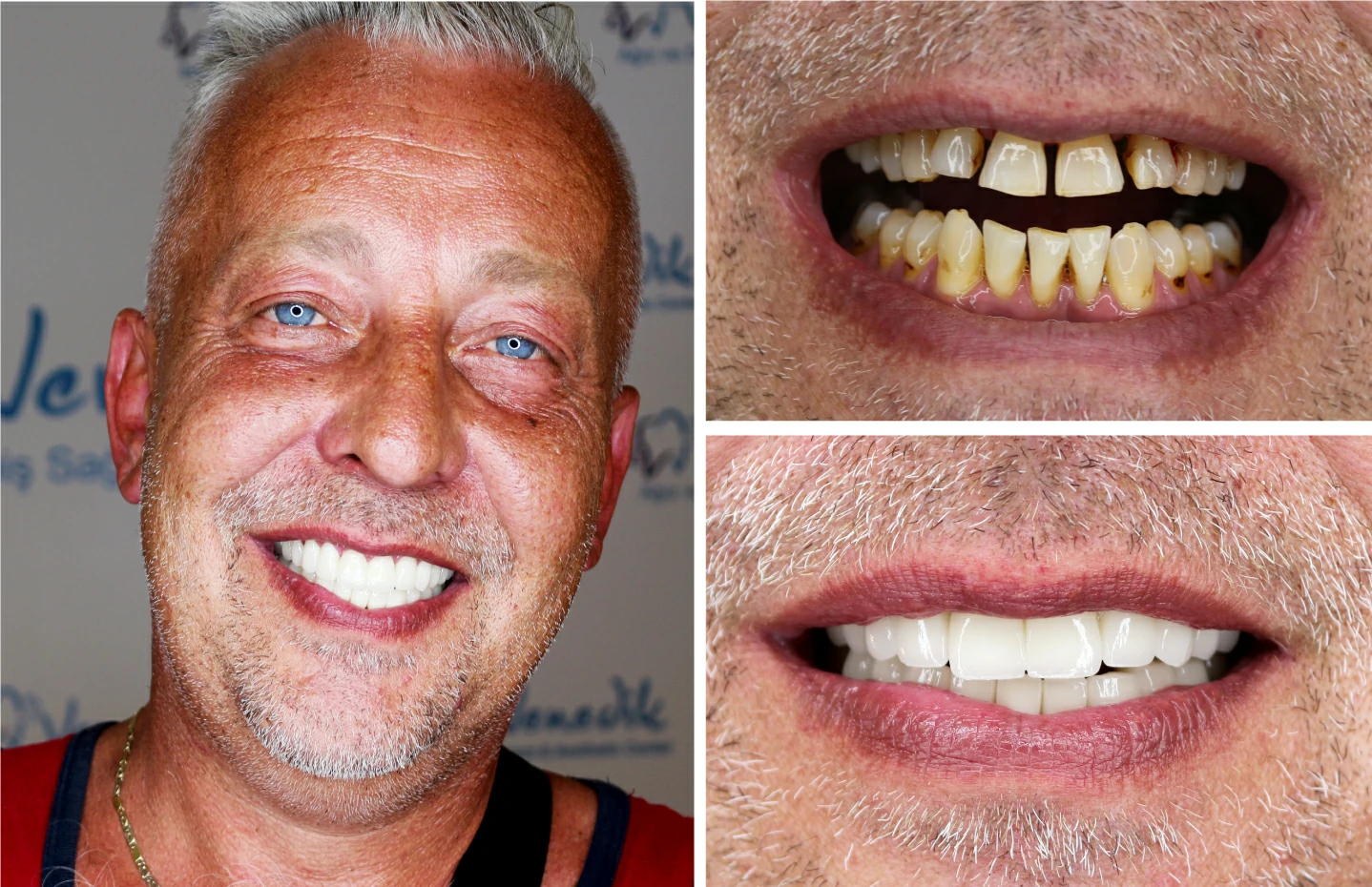 Would you like to witness the incredible change?
What We Offer
Dental Packages Turkey Prices
Turkey Dental Clinic Health Tourism
 T.R. Officially Approved by the Ministry of Health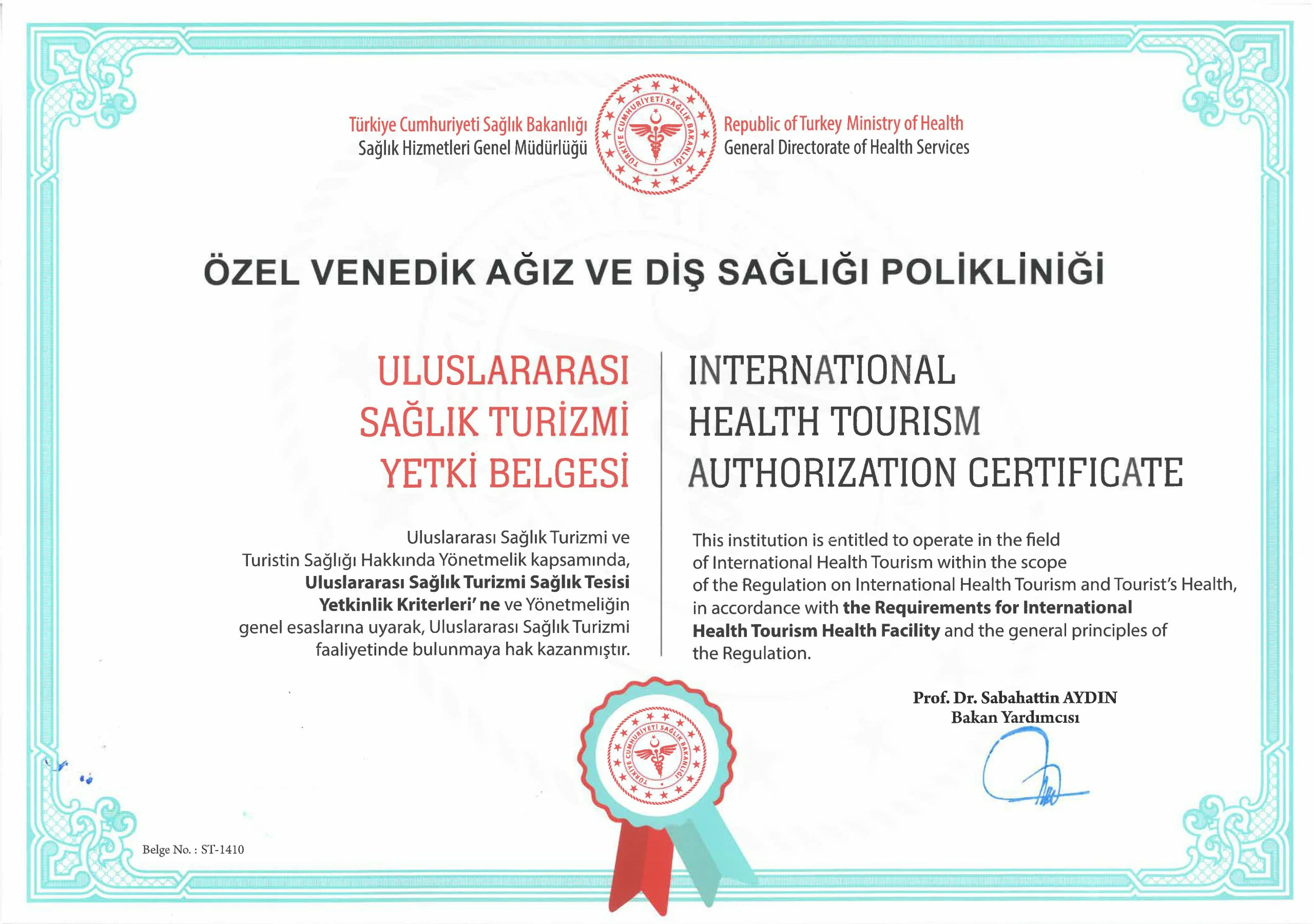 Kathleen Martins
2022-07-01
I had a teeth cleaning. I am satisfied. I will come here for all my dental treatments from now on.
I am very pleased that my treatment is still continuing, the interest and approach are very nice, I thank all of my doctors and staff.
I went for tooth extraction, they were very friendly and interested, I didn't even feel my tooth was pulled, thank you everyone🙏
I would highly recommend venedik for their great service and friendly staff, I recently went to have some crowns done and they have come out beyond my expectation, I am absolutely delighted with the result and would strongly recommend them everyone.
Ninett ebsworth
2022-07-01
It was a last minute decision to have teeth whitening and I'm happy I did as the result is better than I thought- really happy and such a good team at venedik
Me and my girlfriend had our teeth whitened here today, they sorted VIP transfer to and from our hotel and made you feel so comfortable when arriving and throughout the treatment. Couldn't be happier with our teeth! 5/5
Jonathan Francis
2022-06-27
I came from France to design my smile and I choose venedik dental clinic and am not regret at all Thank you for making my stay in turkey very smooth and productive the best
me and my husband loved our new smile I made 10 zirconium crowns and he made 15 ,the experience was professional from the beginning to the end they pick us from the airport to the hotel and they scheduling doctors' appointments. Am happy I choose venedik dental clinic
Nicholas Boomer
2022-06-27
I am very satisfied with service and the result, they are specialist doctors and stuff thank you so much you are the best .
I liked my experience with venedik dental clinic reasonable price great people.
Contact Us Now and Let's Create Your Treatment Plan