Laminate Veneers in Turkey
E-Max Lumineer Veneers
Laminate Veneers are thin shells of porcelain, which cover the front surface of your teeth improving the overall appearance.
They are made of the more advanced pressed ceramic materials such as E-max and can be chosen to:
Adjust poorly shaped teeth
Cover gaps between teeth
Get rid of internal stains
Restore partially broken/chipped teeth
Tooth shaving is minimal, between 0,3mm-1mm. After taking some impressions, the veneers are manufactured in the lab.
When they are ready, the veneers are glued to the surface of teeth with tooth-coloured resin cement.
2-3 visits are necessary to complete treatment in 1 week.
E-Max Lumineer Veneers are made from extremely thin ceramic to give you an all-natural look and can be bonded directly onto the teeth so the teeth needs to be covered are not shaved enamel.
The most considerable benefit of E-Max Lumineer is the ability of keeping your natural teeth and you can select the restoration option whenever you want.
How Are The Lumineer Veneers Made ? 
How the veneer process is done:
If you decide to go ahead with treatment, we'll take an impression of your upper and lower teeth without shaving or drilling, and send the mould to the laboratory with photos to give you perfect match for your teeth.
After a couple days, we'll try them on first to make sure they fit properly, and then each tooth will be bonded one by one.
What is the Lifespan of Laminated Veneers?
What is a laminated veneer? A veneer can be thought of as a shell that covers the front part of the tooth. It is tooth-colored and camouflages cosmetic imperfections. After getting laminated veneers, patients can have whiter and more aesthetic teeth. It is important that the procedure is performed by a professional.
Patients want to have a durable laminated veneer to keep their teeth looking good for many years. If a patient gets laminated veneers by a professional, with regular dental care, they can keep their veneers looking good and functioning for 10 to 12 years.
It is very important for patients to have a durable laminated veneer to avoid problems
Professional Laminated Veneers Clinics in Turkey
Having a professional laminated veneer is very important for patients. Because teeth directly affect how a person looks. For this reason, patients try to find the best dentists and the best clinics to address their dental ailments.
Venice Dental Clinic is one of the best clinics providing qualified, reliable and excellent dental care to its patients with the latest technology and the most qualified equipment. Venice Dental Clinic is proud to have experienced and caring dentists. It is one of the most preferred clinics for Laminated Veneers in Turkey.
Venice Dental Clinic offers its patients many services such as professional laminated veneers, root canal treatment, aesthetic smile design and dental implants. It is located in Antalya, one of the most beautiful cities in Turkey.
Happy Patients (Testimonials)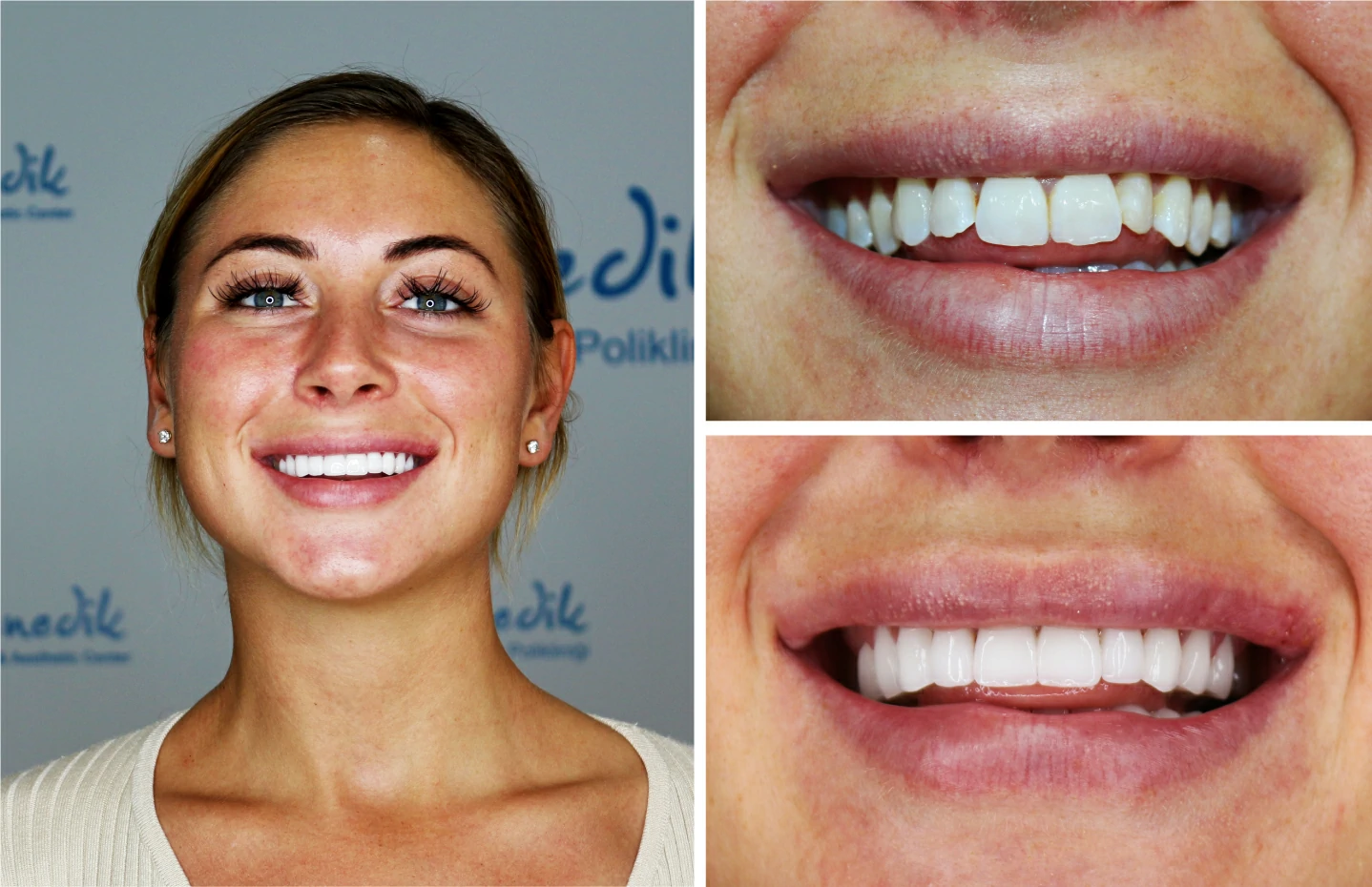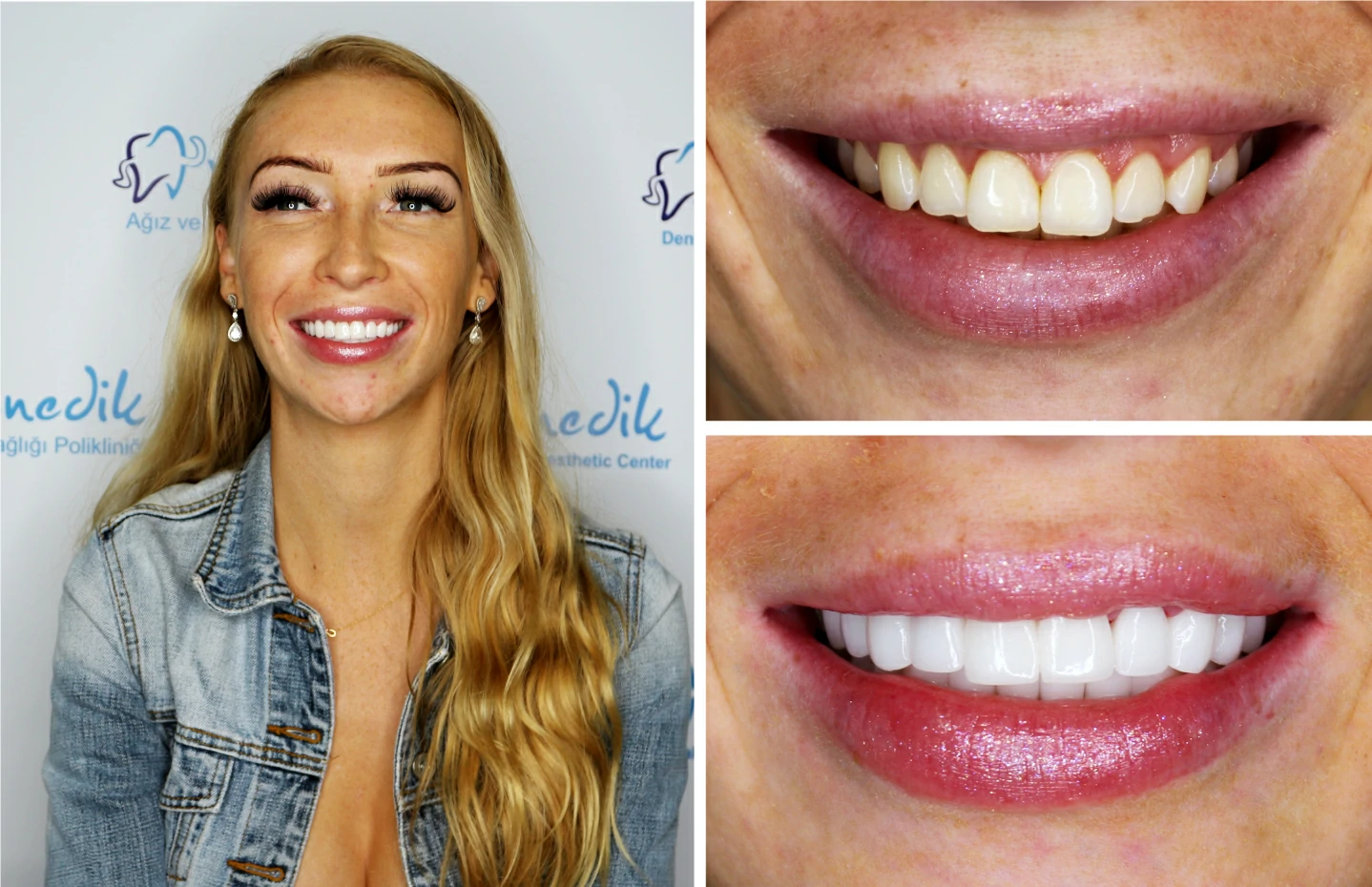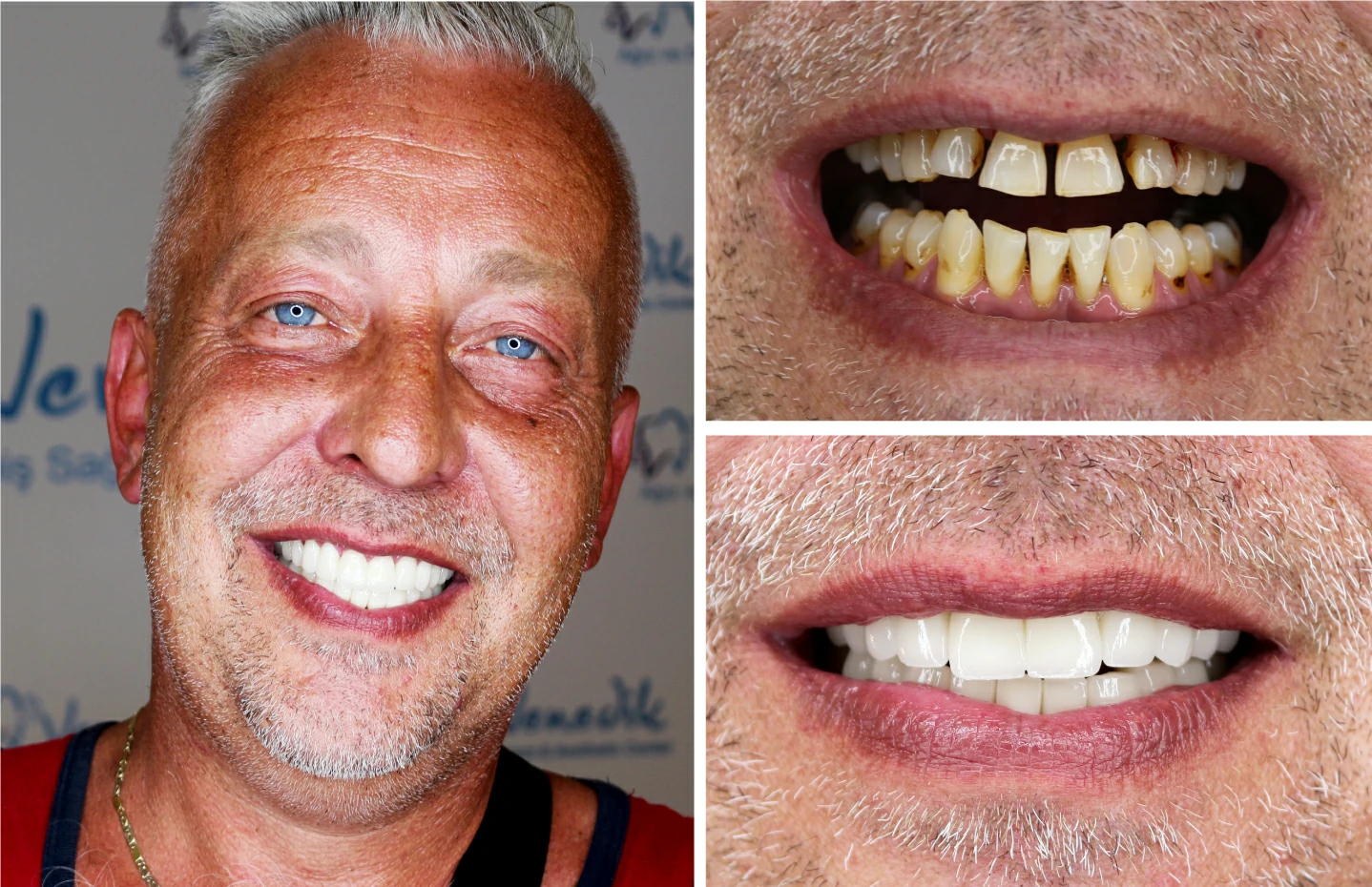 Would you like to witness the incredible change?
What We Offer
Dental Packages Turkey Prices
Turkey Dental Clinic Health Tourism
 T.R. Officially Approved by the Ministry of Health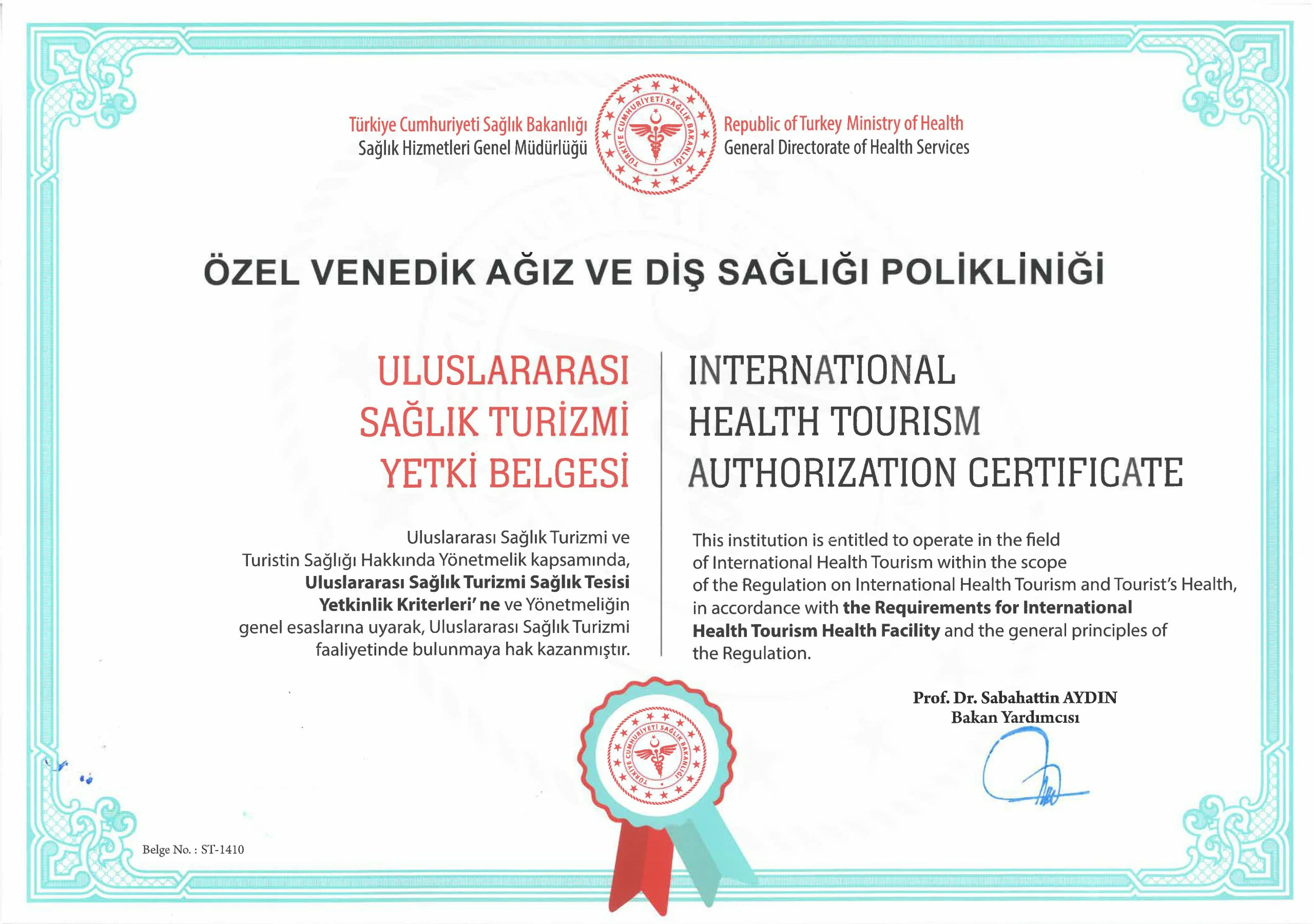 146 reviews on
Kathleen Martins
2022-07-01
I had a teeth cleaning. I am satisfied. I will come here for all my dental treatments from now on.
I am very pleased that my treatment is still continuing, the interest and approach are very nice, I thank all of my doctors and staff.
I went for tooth extraction, they were very friendly and interested, I didn't even feel my tooth was pulled, thank you everyone🙏
I would highly recommend venedik for their great service and friendly staff, I recently went to have some crowns done and they have come out beyond my expectation, I am absolutely delighted with the result and would strongly recommend them everyone.
Ninett ebsworth
2022-07-01
It was a last minute decision to have teeth whitening and I'm happy I did as the result is better than I thought- really happy and such a good team at venedik
Me and my girlfriend had our teeth whitened here today, they sorted VIP transfer to and from our hotel and made you feel so comfortable when arriving and throughout the treatment. Couldn't be happier with our teeth! 5/5
Jonathan Francis
2022-06-27
I came from France to design my smile and I choose venedik dental clinic and am not regret at all Thank you for making my stay in turkey very smooth and productive the best
me and my husband loved our new smile I made 10 zirconium crowns and he made 15 ,the experience was professional from the beginning to the end they pick us from the airport to the hotel and they scheduling doctors' appointments. Am happy I choose venedik dental clinic
Nicholas Boomer
2022-06-27
I am very satisfied with service and the result, they are specialist doctors and stuff thank you so much you are the best .
Contact Us Now and Let's Create Your Treatment Plan