E-Max Crowns / Full Veneers
E-Max Crowns / Full Veneers
E-max Crown / Full Veneer known as Lithium Silicate, has its own unique properties that make it highly effective in restorative dentistry.
E-max crowns / full veneers are rapidly becoming widespread in the field of cosmetic dentistry, as they have excellent aesthetics and long-term durability.
These crowns / full veneers are generally preferred to be applied to the front teeth. However, the E-max full veneer / crown can also be applied for short bridges in the posterior teeth.
The difference between E-max Crowns / Full Veneers and Zirconium Crowns / Full Veneer
E-max crown and zirconium crown are both aesthetic dental treatments.
The biggest difference between E-max and zirconia is light transmittance and strength.
Emax is Lithium Disilicate glass, an all-ceramic system.
It is one of the most aesthetically pleasing option, porcelain can be layered on it, creating incredible translucency and a very realistic looking tooth that matches with other natural teeth.
Zirconia is Zirconium Dioxide, a white, powdered metal oxide. It can also be considered as ceramic.
It is incredibly strong, healthy to your gums, resistant to wear, and difficult to crack.
Zirconium crowns are more durable than E-max crowns.
In cases where there is more than one missing tooth, the use of zirconium bridge is more suitable because E-max bridge cannot be applied due to their fragility.
How are the Full Veneers / Crowns made?
Full Veneers/Crowns are not directly placed on the teeth.  The teeth are first prepared by shaving them a little from all sides (depending on the condition of the teeth).
Then an impression is taken of the tooth which is sent to the lab for making of the crowns.
Each crown is custom made according to the length of the original tooth.
If more than one tooth requires covering, it may take longer and may even require temporary teeth for a short while.
When the new crows are returned to the clinic, they will be cemented to the teeth.
This whole treatment may take 2-3 visits to your dentist in 1 week.
In Which Teeth Is E-Max Crown Applied?
E-Max crown application is a durable ceramic system. It looks beautiful and is very aesthetic. Thanks to E-max, the tooth can maintain its structure as well as its aesthetic appearance. E-max crowns are usually applied to the front incisors. It is a new generation dental crown treatment.
E-Max crown application is applied not only to the front teeth but also to the back and lower teeth. However, this may not always be the case. Dentists and specialists carefully evaluate the patient's condition and perform the operation if the conditions allow. E-max crowns are very strong and aesthetic.
E-max crowns are made of lithium desilicate ceramic. In this way, you can use your teeth without any problems for many years after the application of E-Max crowns. It may be more expensive than other types of crowns, but it is definitely worth it.
What are the Advantages of E-Max Crown?
The E-Max crown has many advantages. It is the newest type of crown. It is harder, more preferable and more durable than zirconium crowns. E-max crowns are currently the most qualified crowns in the sector.
One of the advantages of e-max crowns is that each crown is handcrafted by qualified and experienced technicians using the latest technology. Each e-max crown is individually customized to the patient's smile. It is not an easy process to follow, so it should be handled by professionals.
Turkey Emax crowns are placed on top of the patient's teeth. They are made of porcelain. This procedure is mostly used for patients who want to change the shape and size of their teeth.
Happy Patients (Testimonials)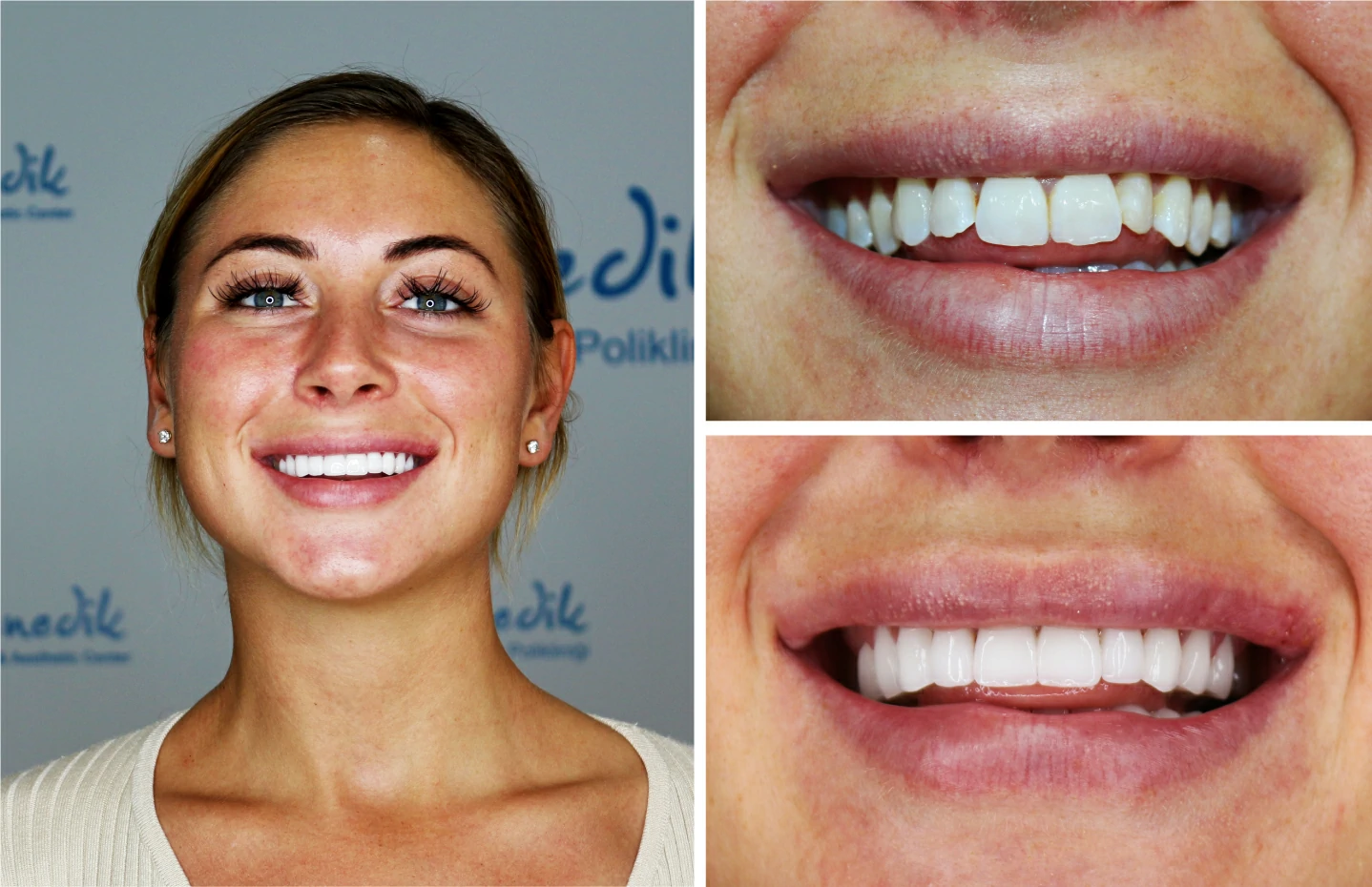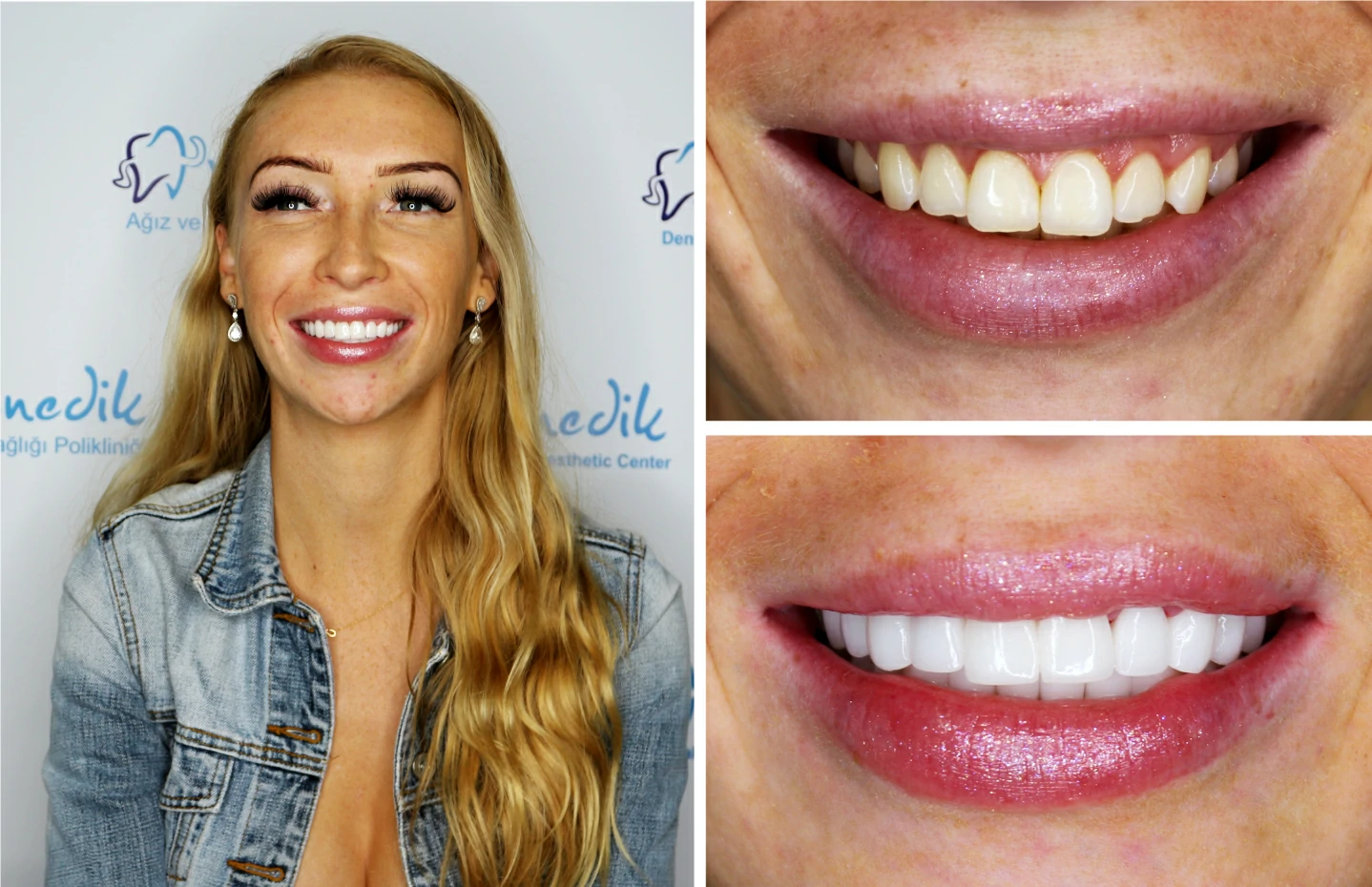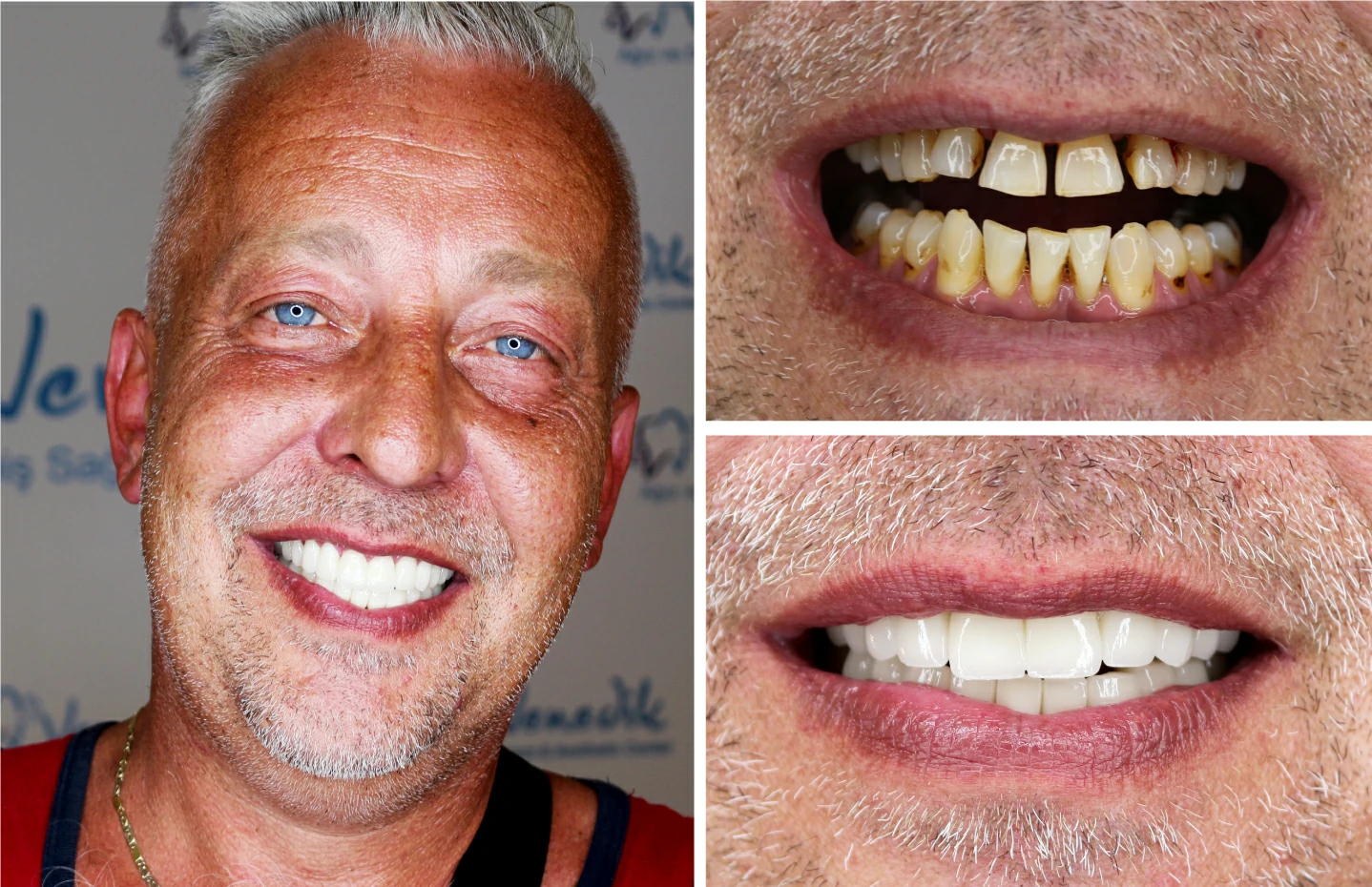 Would you like to witness the incredible change?
What We Offer
Dental Packages Turkey Prices
Turkey Dental Clinic Health Tourism
 T.R. Officially Approved by the Ministry of Health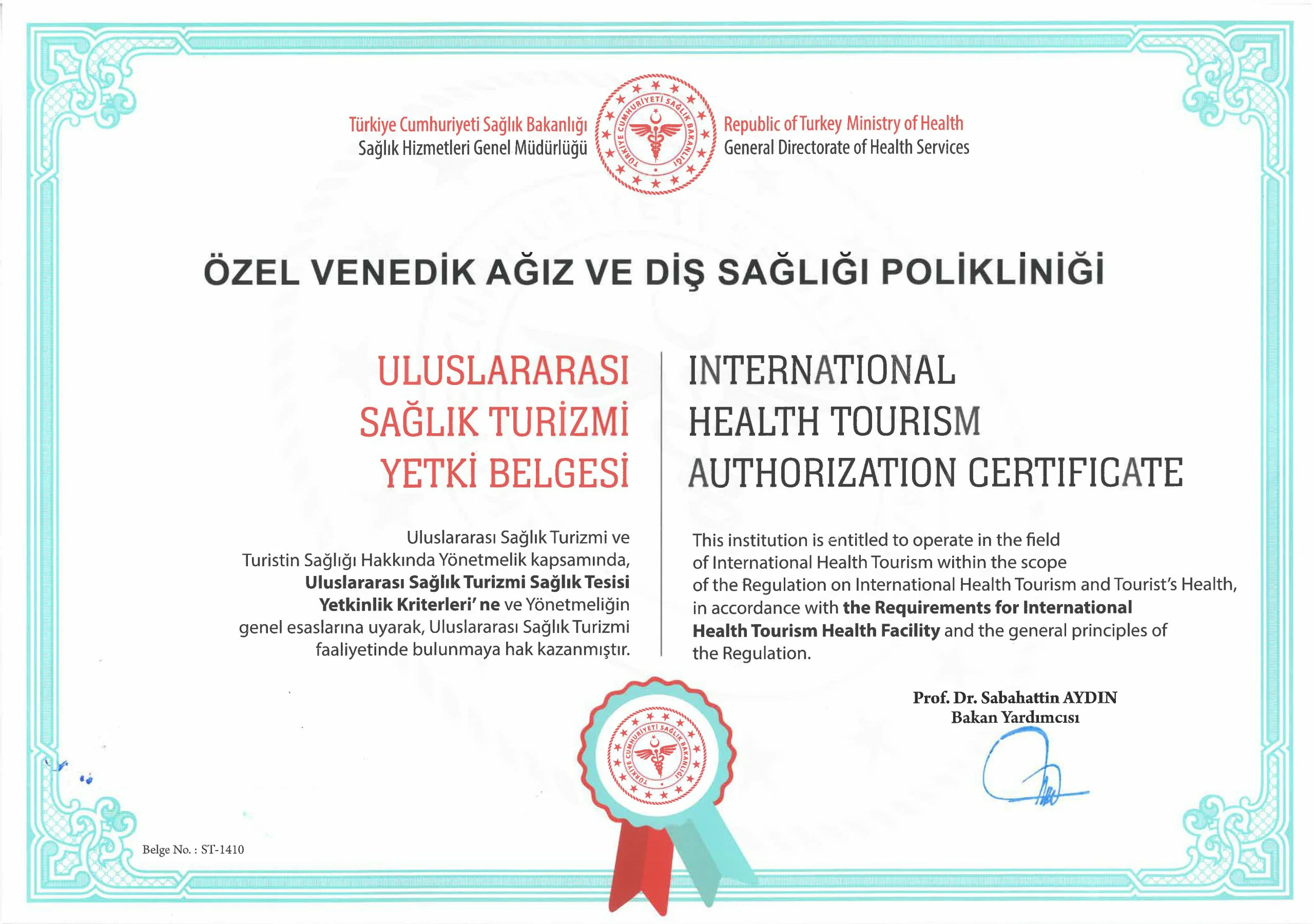 146 reviews on
Kathleen Martins
2022-07-01
I had a teeth cleaning. I am satisfied. I will come here for all my dental treatments from now on.
I am very pleased that my treatment is still continuing, the interest and approach are very nice, I thank all of my doctors and staff.
I went for tooth extraction, they were very friendly and interested, I didn't even feel my tooth was pulled, thank you everyone🙏
I would highly recommend venedik for their great service and friendly staff, I recently went to have some crowns done and they have come out beyond my expectation, I am absolutely delighted with the result and would strongly recommend them everyone.
Ninett ebsworth
2022-07-01
It was a last minute decision to have teeth whitening and I'm happy I did as the result is better than I thought- really happy and such a good team at venedik
Me and my girlfriend had our teeth whitened here today, they sorted VIP transfer to and from our hotel and made you feel so comfortable when arriving and throughout the treatment. Couldn't be happier with our teeth! 5/5
Jonathan Francis
2022-06-27
I came from France to design my smile and I choose venedik dental clinic and am not regret at all Thank you for making my stay in turkey very smooth and productive the best
me and my husband loved our new smile I made 10 zirconium crowns and he made 15 ,the experience was professional from the beginning to the end they pick us from the airport to the hotel and they scheduling doctors' appointments. Am happy I choose venedik dental clinic
Nicholas Boomer
2022-06-27
I am very satisfied with service and the result, they are specialist doctors and stuff thank you so much you are the best .
Contact Us Now and Let's Create Your Treatment Plan