Root Canal Treatment in Turkey
Root Canal Treatment Antalya Turkey
A root canal treatment is a treatment used to repair and save a tooth that is badly decayed or becomes infected.
Root canal treatment is an often straightforward procedure to relieve dental pain and save your teeth.
Patients typically need a root canal treatment when there is inflammation or infection in the roots of a tooth. We care about your oral health.
During root canal treatment, an endodontist who specializes in such treatment carefully removes the pulp inside the tooth, cleans, disinfects and shapes the root canals, and places a filling to seal the space.
Our doctors are experts in their fields, experienced, professional doctors. All our doctors are registered with the Turkish Dental Association.
Therefore, you can be sure that we will apply the best treatment for you before the procedure.
Sometimes you may need a root canal treatment before other treatments. For example, Dental Implant or Dental Veneer.
Radiography is taken before the canal treatment and the procedure is planned. Then, if the tooth is alive, the tooth and surrounding tissues are desensitized.
The root canal is sterilized of bacteria and harmful microorganisms and next stage starts for the root canal treatment. The canal treatment usually takes 30 minutes. However, it can last 1-2 hours in certain situations.
If you care about in your oral health and need professionals in their fields and if you are looking for a reliable clinical team, we invite you to Turkey.
Has your dentist or endodontist told you that you need root canal treatment? If so, you don't have to worry.
Millions of teeth are treated and saved each year with the root canal or endodontic treatment. Our clinic is located in Antalya.
Want to make your holiday in Turkey? While on vacation, you can also complete all your dental treatments. We will do all your holiday organization together.
You'll feel like you're constantly on holiday in Turkey. When you return to your home country, you will have healthy teeth. Isn't that great?
How the root canal process is done
What are the signs of needing a Dental Root Canal Treatment ?
There are a few symptoms that mean you might need a root canal treatment. For example;
Severe pain while chewing or biting
Pimples on the gums
A chipped or cracked tooth
Lingering sensitivity to hot or cold, even after the sensation has been removed
Swollen or tender gums
Deep decay or darkening of the gums
How much will the root canal treatment cost in Turkey?
Generally, endodontic treatment and restoration of the natural tooth are less expensive than the alternative of having the tooth extracted.
An extracted tooth must be replaced with an implant or bridge to restore chewing function and prevent adjacent teeth from shifting.
These procedures tend to cost more than endodontic treatment and appropriate restoration.
Depending on your treatment needs, your treatment costs will vary. However, we can say that compared to the costs in your home country, your treatment costs in our clinic will be affordable and even very cheaper.
Moreover, you will have the opportunity to have the holiday in Antalya which is Turkey's most popular province.
After a root canal treatment, try to eat soft foods that require very little chewing, like applesauce, yogurt, eggs, and fish.
Avoid hard or hot foods that might hurt your teeth. Our doctors suggest to not eat for a few hours until the numbness in your mouth wears off so you don't bite your cheek or tongue.
Furthermore our clinic has been specially designed to allow disabled patients to reach and receive treatment easily without the attendant.
We are here to make your dental treatments in the best possible way without compromising quality with the best quality brands.
In our clinic, we use the most well known brands in all European countries, such as Iti-straumann, nobel biocare, tokuyama, Gc. etc. We guarantee the transactions which is done.
We welcome you to our clinic, to reach your desired dental health and happy smile.
We are as close as a phone call. Thanks to our staff who speak German, English, French, Arabic and our English-speaking dentists, we are there for you during your treatment and holiday.
How about doing something good for yourself today? For a good start, just call us.
How Long Does Root Canal Treatment Take?
A root canal does typically take a little longer than a routine filling, because, in addition to anesthesia, set-up, and preparation, the entire nerve of the tooth must be carved out, rinsed, disinfected, and sealed. In most cases, simple root canals require just one appointment lasting between 30 minutes to just over 60 minutes.
Are Root Canal Treatments Process Painful?
Before starting treatment, we will numb the area with local anesthesia.  Root canal therapy is comparable to getting a dental filling for most patients. You may feel some pressure or movement, but you will not feel pain.
Can I eat after root canal treatment?
You can eat 1 hour after a root canal treatment, which is enough time to allow your temporary filling to fully harden and the numbness effect going away.
What should be considered after root canal treatment?
The tooth itself can no longer feel hot or cold temperatures. It is normal to have discomfort for 4-5 days following root canal therapy. 10% of patients may experience a flare-up of symptoms peaking on the 3rd or 4th day following treatment. After the first-week pain medication should no longer be needed. It is best to avoid chewing on the tooth until a permanent filling and/or crown has been placed by your dentist.
Happy Patients (Testimonials)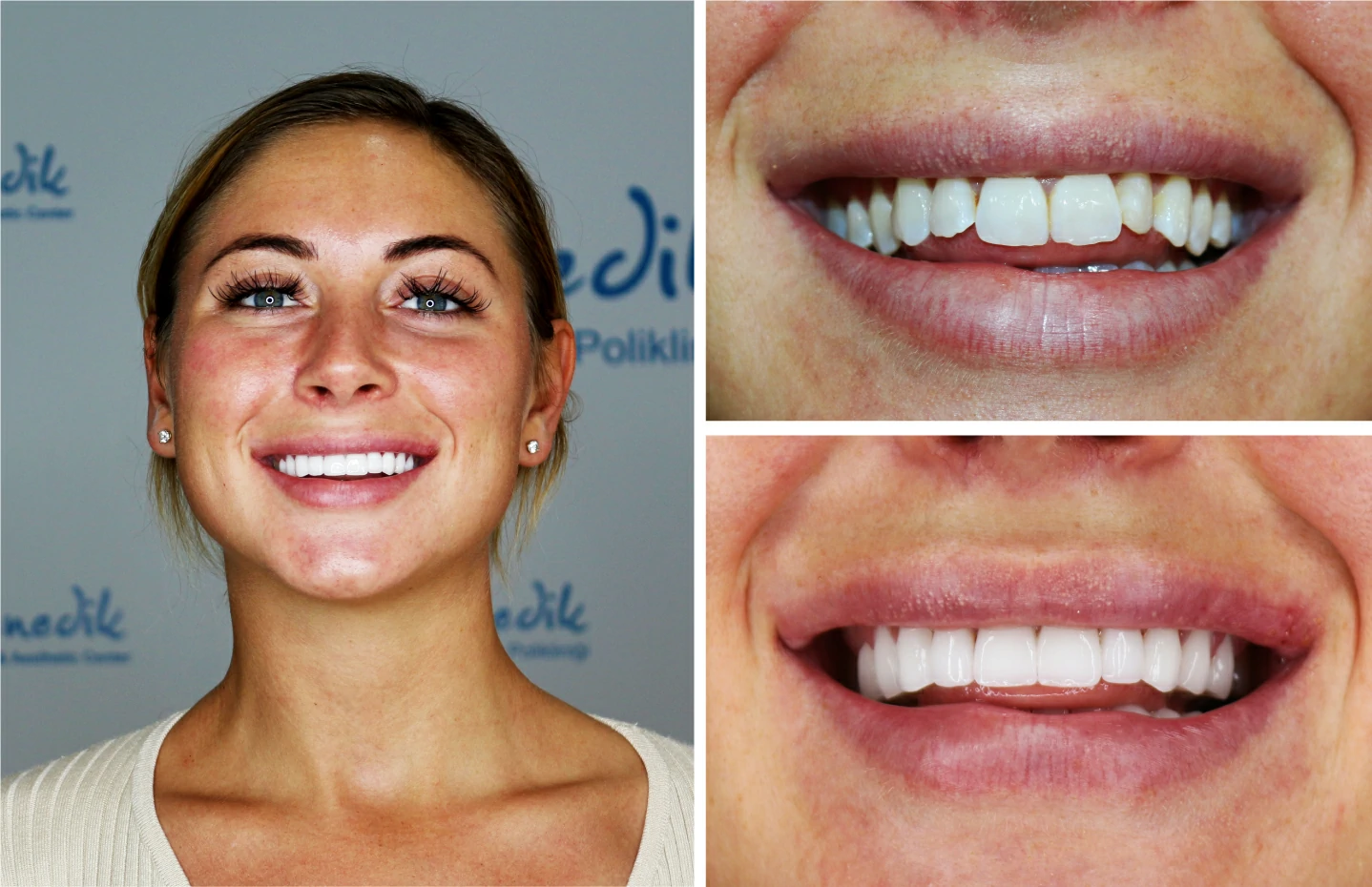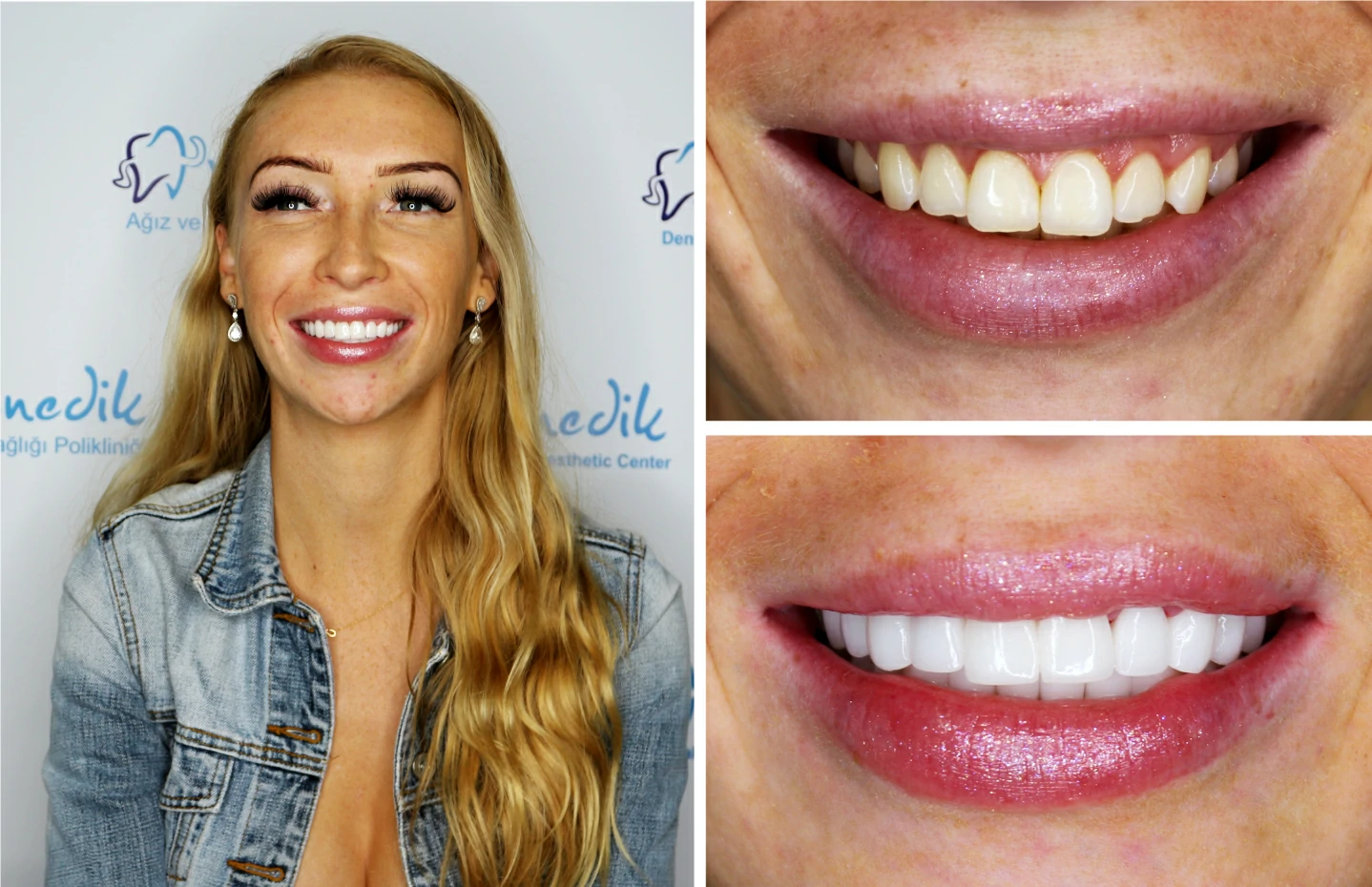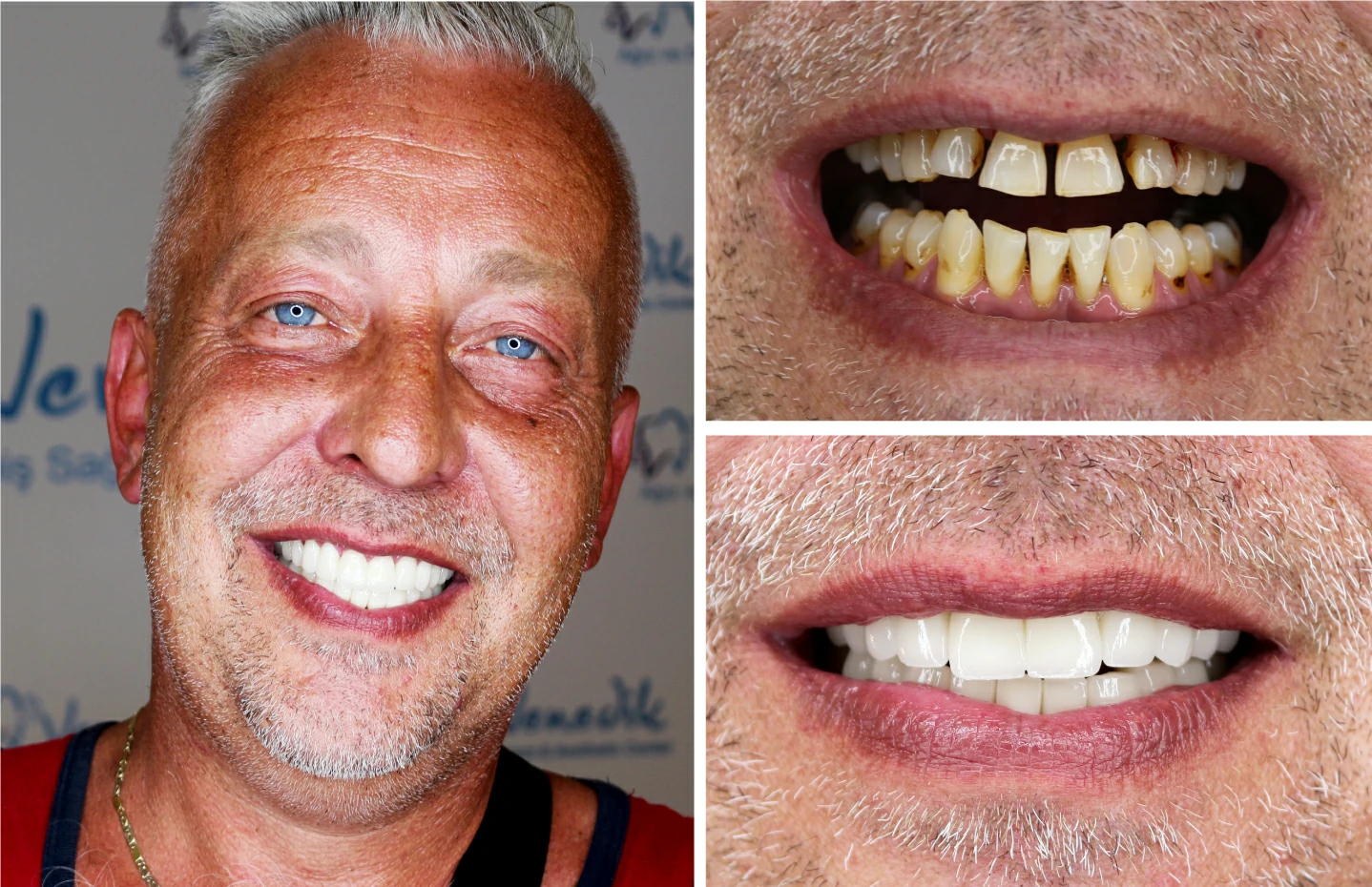 Would you like to witness the incredible change?
What We Offer
Dental Packages Turkey Prices
Turkey Dental Clinic Health Tourism
 T.R. Officially Approved by the Ministry of Health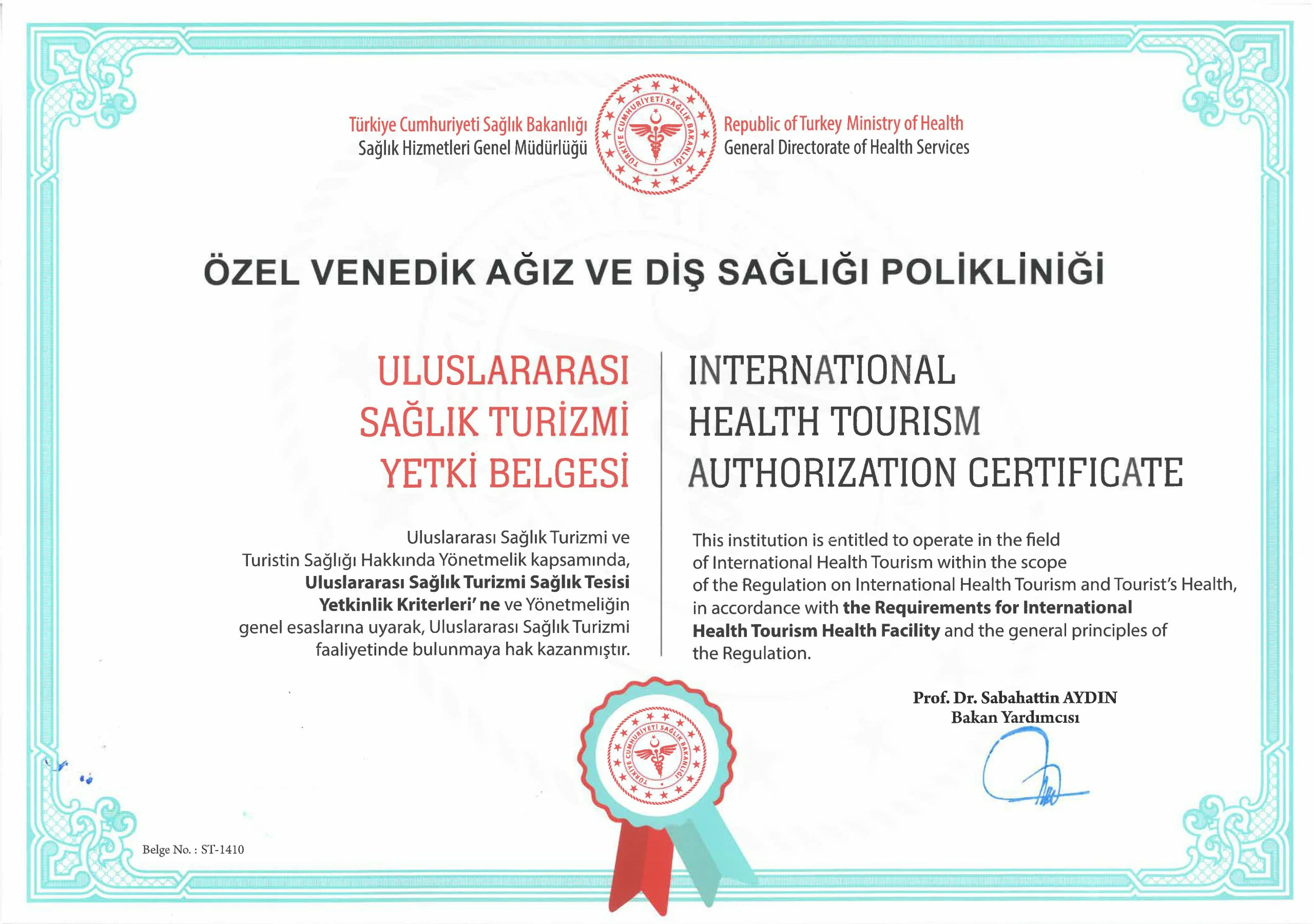 Contact Us Now and Let's Create Your Treatment Plan